Honda City Turbo II with Motocompo
So on my 3rd Honda I decided that I was going to go all out and do everything my way. I needed a good platform to work with and as soon as I started looking, this 1983 Turbo II popped up.
Auction sheet read as follows:
1983 City Turbo II
1230cc
Grade R
Interior C
86,249 km
5sp, AC
Original silver


Sales points
Volk Racing wheels
Original key x1
Warranty papers
Owner's manual


Notes
AC doesn't work (recharged and now works!)
The vehicle idle-hunts (No clue what that meant but it ended up idling fine)
2017 water pump replaced


Report
Steering wheel wear
Seat wear
Wheels scratched
Underside painted (Not uncommon but not hiding anything)
Trunk scratched, dented
Various scratches, dents, repairs
Audio removed leaving hole
Door mirror painted
Diagram notes
Front right fender paint cracked
Rear bumper paint uneven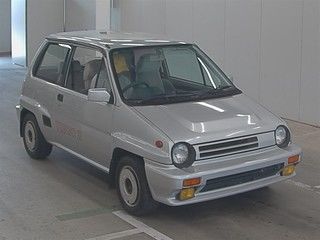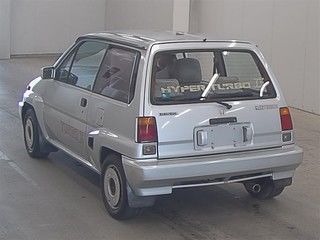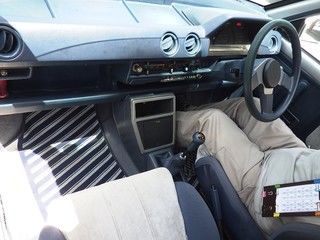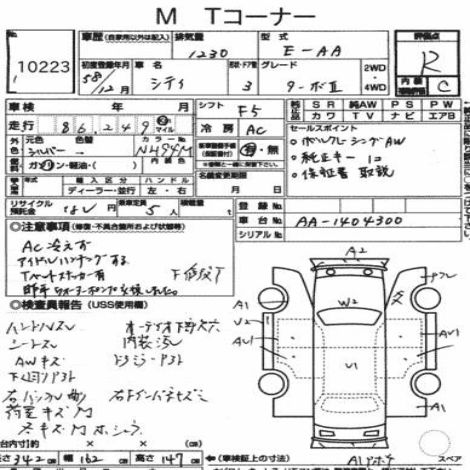 So I decided to go for it! The "repair" was just the right panel. If this had repairs on the entire front end I would have passed. Normally I stay away from anything R grade but those Volk Turbo fan wheels pulled me in. Plus the interior was nearly mint with no rips in the seats. Rips and tears are common for these cars so when I see no rips, it shows somewhat good ownership. Plus the Turbo floor matts were still intact (very rare to find for sale!). So I put in my max bid and crossed my fingers!
So I'm not going to lie. I got the car for a great deal. But the price turned out too good to be true as the entire brake system needed replacement. Actually the master cylinder was shot but I decided to just have the entire system overhauled while in Japan. Not cheap but still ended up lower then what I had wanted to bid on the car in the first place so no harm done. While at the repair shop, I received our first decent photos.
So the good news: The car ran great and the mechanic saw no points of concern! The "repair" on the right fender turned out to be a small area that was starting to rust under the paint but not corrosion. Easy fix that I will handle in the states.
While the car was in the shop, the search for a Motocompo began. These Motocompos are not cheap. The goal was to just find one that ran well. Cosmetics can be somewhat easy to handle. Final result was this white one that needed some cracks and scuffs repaired but it started on the first kick and had brand new tires. I'll take it!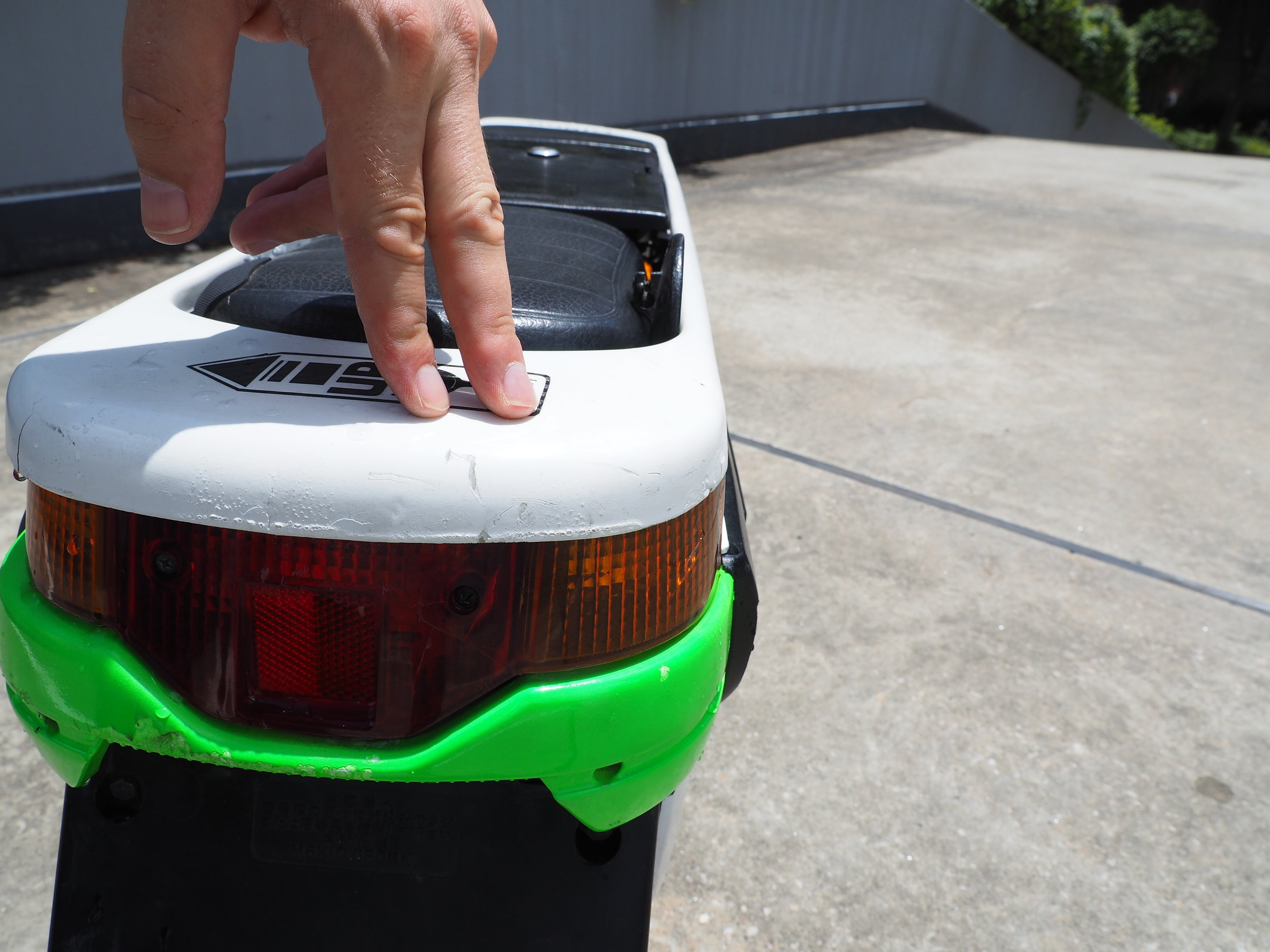 Now that I knew what I was getting into for the most part, it was time to order the items that I needed. Since this was not my first time with a City or Motocompo, I was able to order all new OEM decals for the Turbo II and the Motocompo. The decals on these vehicles seem to never stand the test of time. Better to replace for a nice clean and fresh look.
Some before shots of the decals. Definitely not going to cut it!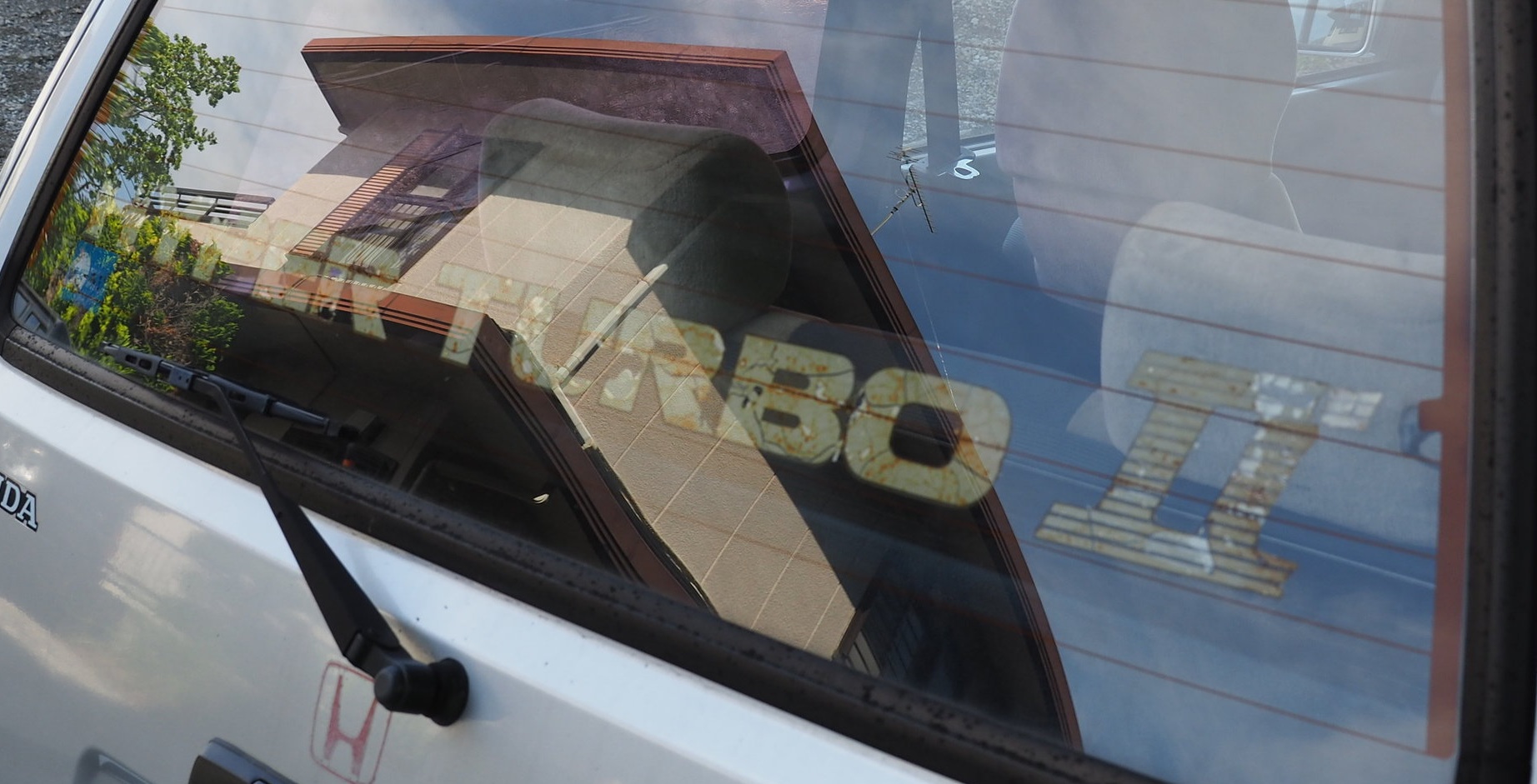 Now that I pretty much had everything I needed in Japan it was time to wait. The car arrived about 45 days and the Motocompo was later as it arrived in a container. The decals and other small items I ordered arrived within just a couple weeks.
Once I had everything, it was time to break it all down to build it back up.
The Motocompo body was sent to paint for several repairs and respray to an OEM red.
Before sending the City to paint to fix the rust spot, removed all decals and did the paint correction first. Seems backwards to do the detail first but when you bring back the finish with a compound and polish, your paint guy will color match the final finish instead of a faded and dull finish.
During my paint correction I discovered that the OEM paint was in excellent condition and the shine came back wonderfully! Between the clear coat being nearly flawless and the interior not being faded or ripped, I was pretty certain this Turbo II was kept indoors and that the 86,000 kms was probably true as well. There was no way this was 186k kms.
After the paint correction it was time to go to the paint shop and give him my vision. Since the City was silver with red lettering, we were going to continue the red accents throughout the car, including the Motocompo. No other color Motocompo would've worked better.
When we had the perfect color match for the silver, we redid the turbo fan faces with the same mix to really tie it into the car.
I also brought the replacement red decals for the City to get a perfect color matched red mixed up as I wanted to repaint the mud-flaps and I wanted to have the "Volk Racing" letters to be red as well.
Very small details that make a huge difference.
So fun fact that not a lot of people know: The Motocompo was never a factory option for the City Turbo!
Another fun fact: Nobody cares. Even the most hardcore City collectors want a Turbo AND the Motocompo. It's just cool. And if you show up to Cars & Coffee in a Turbo without the Motocompo, the disappointment you see in a grown man's eyes is equivalent to telling a child there's no Santa Clause. Or Kool Aid with no sugar, peanut butter with no jelly, Ham, no burger… It just doesn't work!
Luckily the City body still has the anchor points for the base models that had the Motocompo option. Using those points I was able to make my own tie downs so that the Motocompo doesn't move at all. Two straps front and back. Perfect!
So they do make OEM straps for the Motocompo but good luck getting some! I have only seen one set come up and I was outbid well over $100.
Husky straps it is!
I have whipped this car around quite a bit and the bike doesn't budge one bit.
Also, the AC ended up just needing a recharge and works great!
So when I thought I was done, I stepped back and looked at the car from every angle. Everything was perfect except one thing that was driving me crazy: the wheels were sunk too far into the wheel well.
This was just unacceptable. Can't have these beautiful wheels sunk into these large wide fenders. They were so far in that 25mm spacers were needed all around to bring the fans flush to the body. If this was a long term car that I was going to keep, I would've had the 3 piece wheels rebuilt to spec for a perfect fit without spacers. But there was simply no time and no more room in the budget.
The result is a much cleaner and aggressive stance.
Last thing on the list: Presentation. It would be a crime to just snap some photos with a cell phone and post it on Craigslist.
Nope, this is my pride and joy and she will get the best presentation possible. There is nothing to hide. I have done everything to this car that needs to be done and now I can pass her to the next person that will hopefully take care of her for years to come.
Not just photos but a nice high quality video as well. Not cheap but I had some money left from not rebuilding the wheels. LOL
Final results. I am currently writing this as I wait for video and photos to be finished but I am certain this combo will bring serious value to an overlooked market. These are becoming extremely difficult to source now in decent shape.
I was conflicted on whether or not I should give all the details in bringing this car back to life. But as a dealer (and especially a Florida dealer) there is such a bad reputation of people just covering things up or doing the bare minimum to sell it for a max profit. I decided to open this up and show any potential buyer that we have spared no expense in making sure this vehicle is ready for it's new owner.
Plus, people love a good story. Buyers appreciate knowing all the history possible to make the best decision possible. I wanted to tell the story here as if a buyer came to my home personally to inspect the vehicle and to "talk shop".
We live in an age where everything is done online. Not too long ago it was almost impossible to imagine buying a 30 year old vehicle sight unseen! Now people do it everyday and the cars you see that probably should have sold for more are sold at a great price because they were not presented correctly.
So here she is and I hope you love her as much as I do. Cheers!